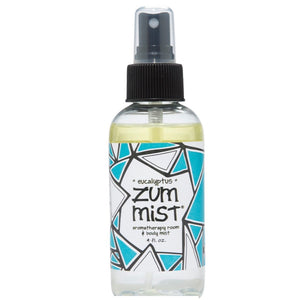 Aromatherapy room and body spray
As versatile as it is invigorating, Eucalyptus Zum Mist is the ultimate car, gym bag, bathroom, linen, or life accessory when you need a quick spritz of freshness. It's made simply with easygoing essential oil blends and natural ingredients that help make each spray the best part of your day.
4 fl oz.
Scent Profile: A Mix of rich and woodsy notes. Hints of bright citrus pair with balsamic undertones for a balanced blend. sultry sandalwood harmonizes with tangy citrus.